How Automation and Big Data Make the Mortgage Process More Efficient

There have been some major technological advancements in the mortgage industry during the past few years, and my team and I are leveraging these new capabilities to create a high-tech, high-touch lending experience.
Although traditional methods are still available and useful, automation and big data are playing a bigger role than ever in the mortgage space. Let's take a deep dive into these new tools and systems and how they drive an efficient, accurate process, from pre-application and qualification to approval, closing, and beyond. It all starts with My Mobile Mortgage App.

---
Watch our video here as Erin The Expert talks Technology, Automation, and Big Data:
---
Pre-Application/Qualification
When you first come to me for pre-approval, I'll ask you to install My Mobile Mortgage App, which can be used on your laptop, smartphone or tablet. This modern app has lots of valuable resources and functions, which include but are not limited to:
Submitting your scenario for pre-approval.
Logging in to your personal client portal.
Calculating mortgage payments.
Requesting and downloading pre-approval letters.
During the qualification (or pre-application) phase, I pre-approve you for a mortgage. Although you'll be filling out a pre-approval application, this is different than actually applying for a loan, so I like to call this the pre-application process. To determine your qualification (eligibility for mortgage programs, maximum mortgage amount, and maximum payment amount), I need to review your scenario, which requires an initial assessment of your income, assets, credit profile, and employment.
The first step is to open the My Mobile Mortgage App and start your pre-approval application, which will create yo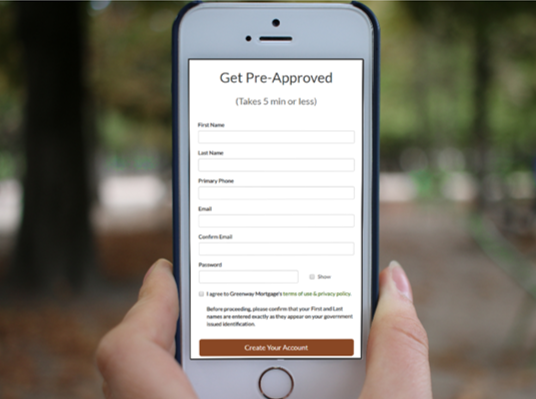 ur personal client portal. More on that in a moment.
Once you start the process and provide authorization, we'll likely be able to pull your income and employment information from the national employment reporting database. You can also connect your bank account to the portal and import your bank statements.
You might be thinking, "This sounds too much like Big Brother to me." We understand that providing the personal information needed to get a mortgage can feel invasive. But there's no getting around the fact that loan requirements are complex.
Most mortgages are backed by the federal government through Fannie, Freddie, the FHA (Federal Housing Administration) or the VA (U.S. Department of Veterans Affairs). These agencies are ultimately laying out the funds for what is likely the largest transaction of your life. They want to be sure you pay your taxes, pay your bills, and can afford to pay back what you borrow.
Also, keep in mind that this type of connection to your information is more secure than transmitting data through other methods. We can also get exactly what we need without making multiple requests.
For example, the blank page at the back of your bank statement is something we need. Nine times out of 10, my clients don't send that page and I end up having to ask for it. Using My Mobile Mortgage Apps makes the process faster and more efficient.
Having this information upfront allows me to quickly and accurately evaluate your scenario and issue a pre-approval in about half the time in most cases. Also, I can usually issue an approval that is subject only to a property and signed contract, allowing you and your realtor to shop confidently and stand out as a strong bidder in a market where competing offers are common.
How Does Technology Help You Find Your Home and Submit Offers?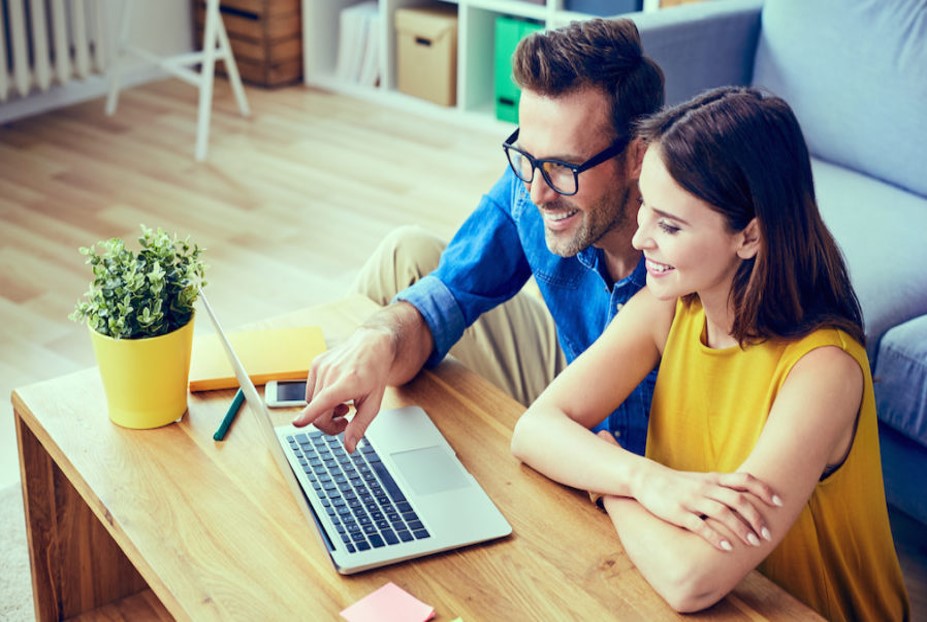 Back to My Mobile Mortgage App…
While you're shopping, suppose you see a home in your price range and want to know what your payment will be if you make a particular offer. Open My Mobile Mortgage App, go to the payment calculator, enter the purchase price and a few other pieces of information, and out pops your payment.
Once you're ready to make an offer, you'll need a pre-approval letter. You or your realtor can submit that request through the app. Once I confirm the scenario, I'll push the letter to your portal so you or your realtor can download it.
If you end up bidding, I'll issue a new letter for each price point. Why? We don't want the seller to know your max price. We only issue the pre-approval letter for the specific offer at that point in the negotiation so you don't give up any leverage.
What Is the Portal and What Is Its Purpose?
We've built a modern, secure portal for clients that allows us to:
Securely connect to your accounts and import the documents necessary to underwrite your loan.
Review and close additional document requests. We'll always need your identification, but the portal makes it easy to log in from your phone and snap a photo of your driver's license.
Communicate with you in real-time via chat.
Securely store and access your pre-approval letters.
Your Loan in Motion with the Big Data Loan Approval System
Once you have a signed purchase contract on a home, my big data loan approval system kicks in. My team and I have built a technically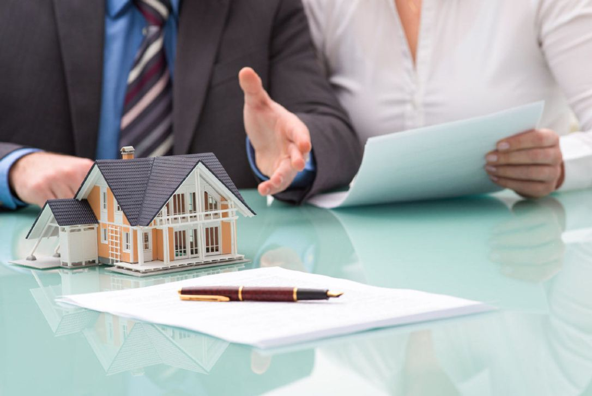 advanced loan approval system that uses big data and secure integrations to streamline the loan approval process, eliminate paperwork, and close document requests (aka conditions) to quickly and efficiently approve your loan.
During this process, there are a number of documents that you are required to execute and sign. Instead of visiting our office or emailing, printing, signing, and scanning documents, our client portal has E-sign technology that allows you to execute from anywhere. This speeds up the loan approval process and saves a few trees.
Assuming you've fully and accurately completed the application and provided me with access to your financial and employment information during the pre-application phase, I'll be able to get your loan approved and closing scheduled quickly.
One of the greatest benefits of my big data system is the availability of appraisal waivers. Appraisals are the long pole in getting your loan closed. If my system determines that an appraisal is not required for the property, you can save upwards of $400 and shorten the closing timeframe by five to 10 business days.
Closing
Now you're ready to close. Here's the good news – we use E-closings!
Previously, you had to sit and hand-sign a huge stack of documents with your settlement agent. In addition to coordinating an in-person meeting and possibly missing time from work, the process of signing paper documents could take hours! Now, you can E-sign your mortgage documents remotely and securely at your convenience. Again, this saves time and paper and reduces the risk of error.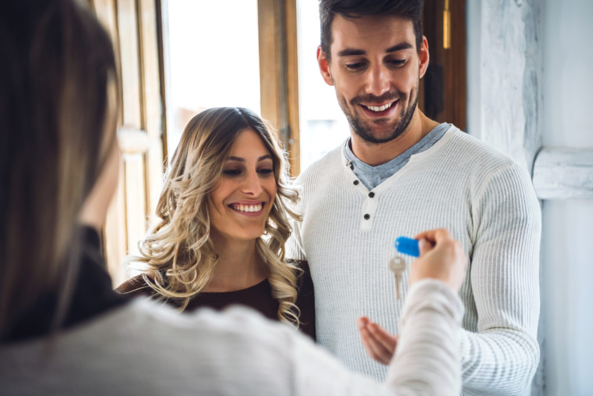 Post-Closing
Our relationship doesn't end at closing. I want you to be a client for life!
I leverage big data to continuously monitor your loan account. My system automatically conducts a loan review two times per year. It monitors property value, equity position, and interest rate. It will also auto-trigger notifications when you can eliminate PMI (private mortgage insurance) and possibly lower your rate and/or payment.
Thank you for taking a few minutes to learn more about how I leverage automation and big data to make the mortgage process faster and more efficient. And remember, it all starts with My Mobile Mortgage App. Download it today.