USDA Home Loan Program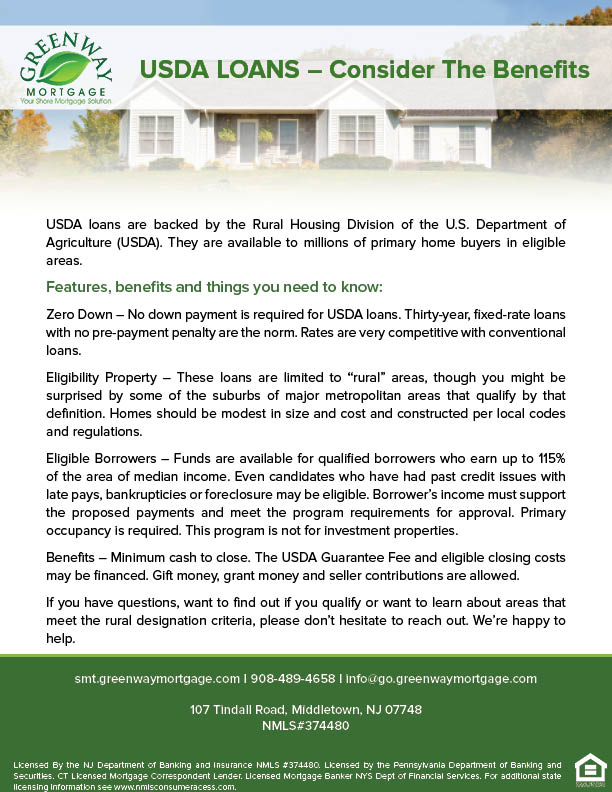 Download in printable format here
Greater affordability and Increased
purchasing power with USDA programs.
USDA loans are backed by the Rural Housing Division of the U.S. Department of Agriculture (USDA). They are available to millions of primary home buyers in eligible areas.
Why USDA?
No Down Payment (100% financing)
Lower-Than-Market Interest Rates
Low Monthly Private Mortgage Insurance (PMI)
Flexible Credit Guidelines
Ability to Finance Upfront PMI
Great for first time home buyers that often have little money to put down on a home. The USDA mortgage is 100% financing with secure 30-year fix rate terms.
Still have questions about the USDA home loan program?
Speak with one of our loan officers directly at with (732) 626-9827 or complete the form below to have one of our loan officers reach out to you.