VA Home Loan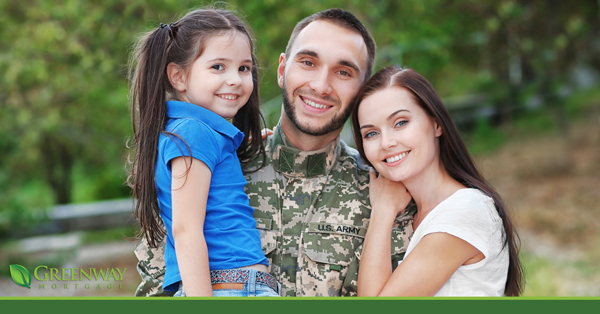 You served your country. Now let your country return the favor with special financing just for veterans. VA loans reward veterans for their service and sacrifice on behalf of our country in a number of ways.
What Is A VA Loan?
VA loans are a special type of home mortgage reserved for active military members and veterans. These home loans are guaranteed by the U.S. Department of Veterans Affairs and offered by participating approved lenders. VA loans allow eligible veterans and active military personnel to realize their home buying dreams and help existing VA homeowners with money-saving refinance options.
VA Loan Benefits
VA loans are designed to provide long-term home financing to qualified veterans and, in some cases, their surviving unmarried spouses. In many instances, their interest rates can be better than other conventional loans.
VA loans offer a number of advantages over other types of mortgages, including:
No penalty fee if you pay the loan off early
No private mortgage insurance requirements
Less than perfect credit can apply
VA may be able to provide some assistance if mortgage payment problems arise
Who is Eligible For A VA Loan?
Active-duty military
Veterans
Reservists and members of the National Guard
Some surviving spouses of veterans
These eligibility requirements are unique to VA loans. In addition to past or present military service, standard home loan criteria like your credit score and income will also play a role in your eligibility.
Certificate of Eligibility
In order to apply for a VA-sponsored loan, you will need to obtain a Certificate of Eligibility (COE). Your COE verifies to lenders that you meet the requirements necessary to obtain a VA-sponsored loan. Applying for a COE is straightforward and can be done online, through the mail or through a lender.
Active duty military personnel and current National Guard members or Reservists who have never been Federal active service will need to present a current statement of service in order to obtain a COE.
Veterans and current or former National Guard members and Reservists that have been activated for Federal active service will need to present a DD Form 214 confirming their past service.
Get Pre-Qualified For A VA Loan
Let one of our experienced VA financing professionals help you navigate the VA loan process by completing the form below!