Blog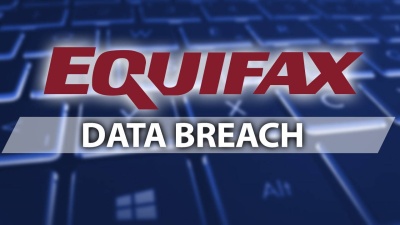 One of the largest keepers of your most sensitive personal information and credit data has suffered a massive breach, potentially affecting 143 million Americans. As one of the three major U.S. credit agencies, what is particularly nightmarish is that Equifax offers credit monitoring and other services to detect whether identity thieves have stolen yours.
Yes – it's much like the fire house being on fire. Dramatic irony aside, the breach has potentially affected almost half the entire U.S. population and nearly three-quarters of those who have a credit report on file, according to the National Consumer Law Center.
The credit-reporting company collects data about loans, loan payments and credit cards, as well as information on everything from child support payments, credit limits, missed rent and utilities payments, addresses and employer history, which all factor into credit scores.
What you need to know is that not everyone who was affected by the Equifax breach may be aware that they are "customers" of the company. Equifax gets its data from credit card companies, banks, retailers, and lenders who report on the credit activity of individuals to credit reporting agencies, as well as by purchasing public records.
To find out if your information was exposed, visit www.equifaxsecurity2017.com and click on the "Potential Impact" tab and follow the instructions.
Note: There are rumors floating regarding arbitration but we urge you to read the official documents and statements as published by Equifax.
Contact the company's call center at 866-447-7559 if you have any additional question. The call center is open seven days a week from 7 a.m. to 1 a.m. Eastern time. Equifax said it is experiencing high call volumes but is working diligently to respond to all consumers.
Get your free credit report and monitor your accounts
We have written articles before about the value of taking advantage of your ability to receive free credit reports so you can go over your credit data in detail and look for errors. Any inaccuracies in your credit report could affect your credit score and your ability to qualify for a loan.
You should also monitor your bank and credit card accounts on a regular basis and set up alerts so you're automatically called, texted or emailed if a purchase exceeds a specific amount or occurs in an unusual location.
How this impacts your mortgage lending needs
Even with the Experian data breach, the truth is that you have several credit scores. Transunion and Equifax make up the other two major credit bureaus. In reality, the FICO version that Greenway uses for mortgage qualification is different from them and different than what you'll see from services such as Credit Karma; which can often be as much as 50 points higher. If you're curious about the underlying calculations that determine how your FICO scores are calculated, you can see FICO's own explanation of the factors that affect your scores here.
The Key Takeaway:
Don't let the Equifax breach prevent you from considering your home financing options or seeking a preapproval. When credit is run to determine borrower eligibility, Greenway is not accessing data that doesn't already exist in the credit agency databases. We only use what's currently on file to determine your qualification so that – at least in our practice – your information remains as secure and protected as possible. However, if you have any additional concerns or questions, we are always available at (732) 626-9827 or at smt.greenwaymortgage.com/contact.