Conventional 97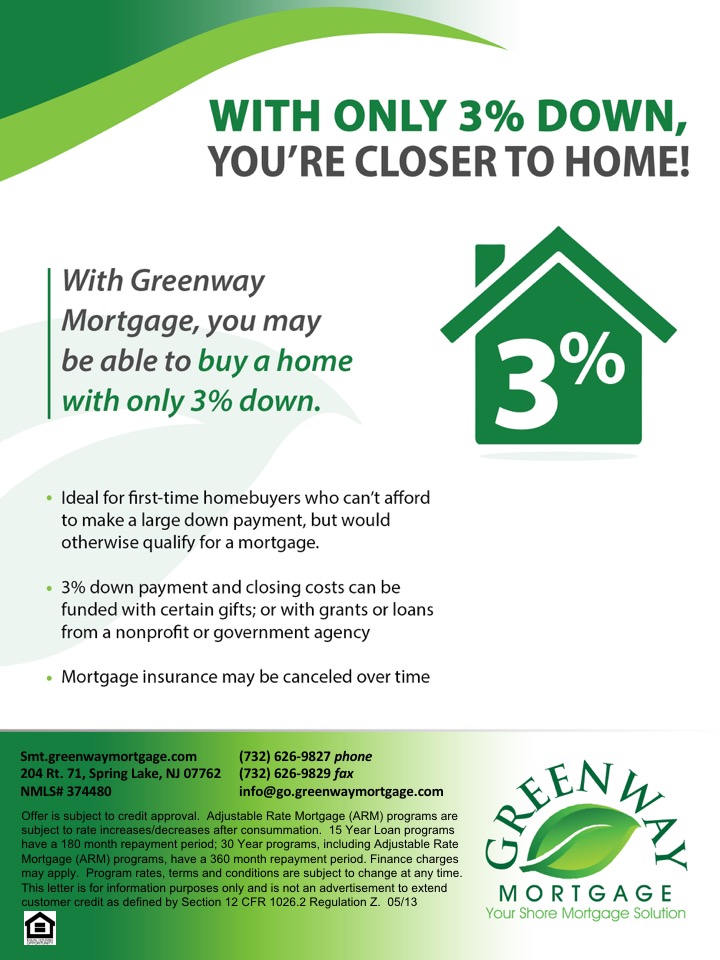 With Greenway Mortgage, you may be able to buy a home with only 3% down.
Ideal for first time home buyers who can't afford to make a large down payment, but would otherwise qualify for a mortgage.
3% down payment and closing costs can be funded with certain gifts; or with grants or loans from a nonprofit or government agency
Mortgage insurance may be canceled over time
Also known as the "Conventional 97", this program is a low down payment mortgage program which allows first-time home buyers and repeat-buyers to make down payments of just 3% against a home's purchase price. The Conventional 97 can be used for primary residences where the mortgage loan size does not exceed the national conforming loan limits.
If you've been feeling sidelined by today's housing recovery as a first-time or low- to moderate-income buyer, please complete the form below and one of our loan officers will reach out to help you get on the path to home ownership sooner than you dreamed.

*Repeat buyer cannot have owned a property in the previous 3 years. Eligibility requirements, exclusions and other terms and conditions apply.