Blog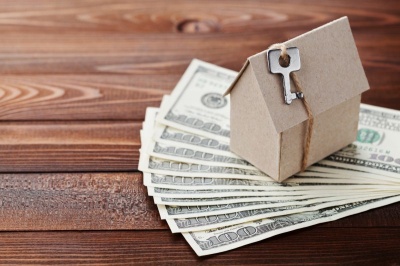 Looking to upgrade your existing home?
You might consider one of Greenway's many renovation programs, but a cash-out refinance might be a better solution.
Renovation Loans are not the only option when it comes to home repair and upgrades. Longing for a new kitchen, an updated bathroom, or need an addition for a growing family. Everyone's scenario is different and there are options -- Your Greenway Mortgage Loan Officer will help you determine how to best achieve your goals.
You can learn more about our Renovation Programs here.
But, how can a cash-out refinance work for me?
A cash-out refinance replaces your existing mortgage with a new loan that draws on the equity in your home. The equity you draw with the new mortgage goes to you in cash. That cash can be used for home improvements, debt consolidation or other financial needs.
But your home must have equity for this to work. This is another reason to reach out to a Greenway Loan Officer, as they will review your current mortgage documents and help you figure out what your home is currently valued at.
Why Choose A Cash-Out Refinance for Home Improvements?
Potentially secure a lower rate and monthly payment

Mortgage rates are typically lower than credit cards or personal loans

With improvements, you could increase your home's value
Bottom Line
A cash-out refinance for home improvement may be just the answer you're looking for if you're ready to remodel, but are short on cash. Not only could you secure a low-interest rate with this option, but you could boost the equity you have in your home as well.
Try out our refinance interactive below and reach out to our loan consultants for a detailed review of your scenario.
Ready to Take the Next Step?
Reach out to a Greenway Mortgage Loan Officer today to discuss and compare which option would be best for your specific needs. 732.832.2967