Blog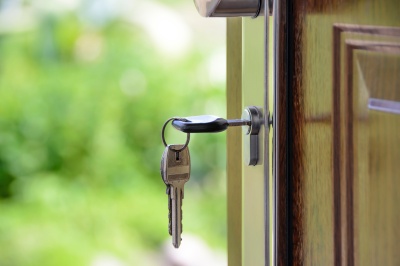 Greenway Mortgage: McArthur Success Story
Greenway Refuses to Let Difficult Circumstances Prevent a Happy Ending
Divorce is never easy. When kids are involved and a home needs to be sold, the situation becomes even more stressful.
When Mary McArthur finalized her divorce, the family home sold quickly. When she needed a mortgage for a new home for herself and her two children and needed it turned around quickly, she contacted Amy Marino at Greenway Mortgage.
Amy had previously helped Mary with another home purchase and two refinances – one to consolidate and pay off credit card debt, and a cash-out refi for a major home improvement project. However, this home purchase was more complicated because of the circumstances involved.
Mary put in an offer on one house, but another offer was accepted. However, the house was back on the market within a week. Mary made an offer, which was accepted with the contingency that the closing had to occur in a matter of weeks.
"There were so many variables involved – some Mary could control, most she could not," Amy said. "There was no room for error. We knew there could be serious problems for Mary and her family if her mortgage didn't go smoothly, so everyone had to step up."
Amy and Mary were in constant communication by email and text, day and night, to keep the process moving forward. All documentation was gathered for the back office team to secure the mortgage commitment and process the loan, and Amy made sure Mary always knew what the next step would be so there would be no delays or confusion.
Then Mary requested to move up the closing date. She needed to accelerate the timeline and close two transactions on the same day. She asked if she could close on the sale of her existing home in the morning and the purchase of her new home in the afternoon.
Understanding Mary's special circumstances, Amy and the Greenway Mortgage team told Mary not to worry. They would get the job done.
This was an "all hands on deck" situation. Loan processors and underwriters worked diligently to package Mary's file cleanly, get title squared away and communicate with Mary's attorney. Amy stayed on top of everything throughout the process, answered questions from all parties involved, and kept Mary informed.
The entire process, from submission to clear close, was completed in less than two weeks. Mary and her 15-year-old son and 11-year-old daughter had a new home.
"Going through a divorce is never easy for kids," Mary said. "But they absolutely love their new house. They're surrounded by friends, they can ride their bikes everywhere, and they're staying in the same schools."
It all came down to communication and process. Amy made sure everyone was on the same page and kept Mary's mortgage on track. The back office team knew from the outset that timing was critical and kept everything moving.
The Greenway Mortgage process, from origination to processing to underwriting to managing, was designed for this kind of situation. When so many factors and circumstances can come into play and affect the outcome, a proven process with the right combination of technology and industry expertise can be the difference between a nightmare and a happy ending.
"If you had told me when my first offer fell through that everything would work out, and that we would end up in a house we love with a comfortable mortgage payment I could afford, I would have called you crazy," Mary said. "But it happened. I can't thank Amy and Greenway enough."