Blog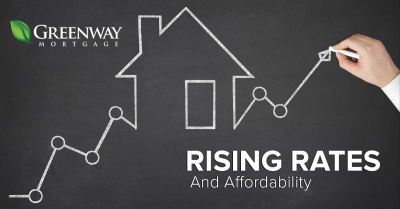 Interest rates will eventually start to climb. When rates rise your affordability dwindles. This can hurt both buyers and sellers.
In fact, rising interest rates can make the difference between locking in the home of your dreams TODAY or being locked out tomorrow.
Take for instance this example here:
A $1,000 monthly principal and interest payment finances less and less as rates rise.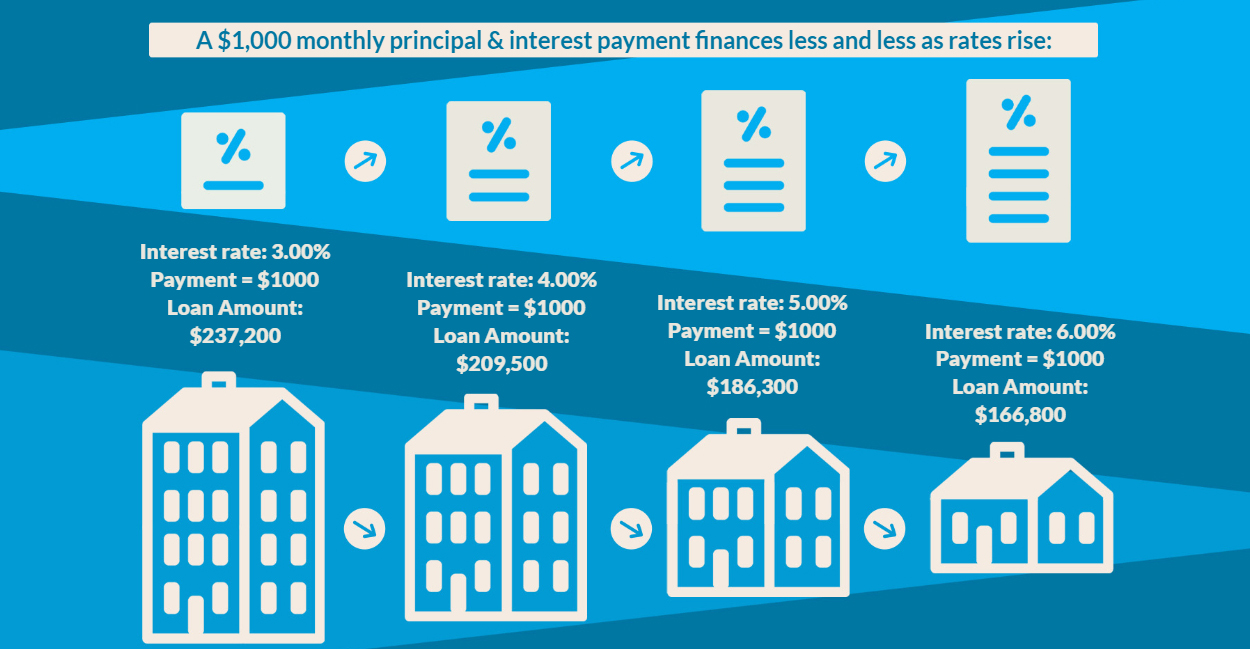 As you can see, the corresponding loan amount for a $1,000 principal and interest payment dwindles as rates increase.
Think we'll see higher rates?
History is rife with many examples of cyclicality in rates. Many economists expect inflation and interest rates to rise significantly once the real impact of all the monetary stimulus (money printing) is realized.
Bottom Line:
Locking in a rate at today's low levels and owning assets like real estate and other commodities may safeguard you from rising rates and prices in the future.
Reach out to explore what options might be available for you! The Greenway Mortgage team is always happy to help.