Blog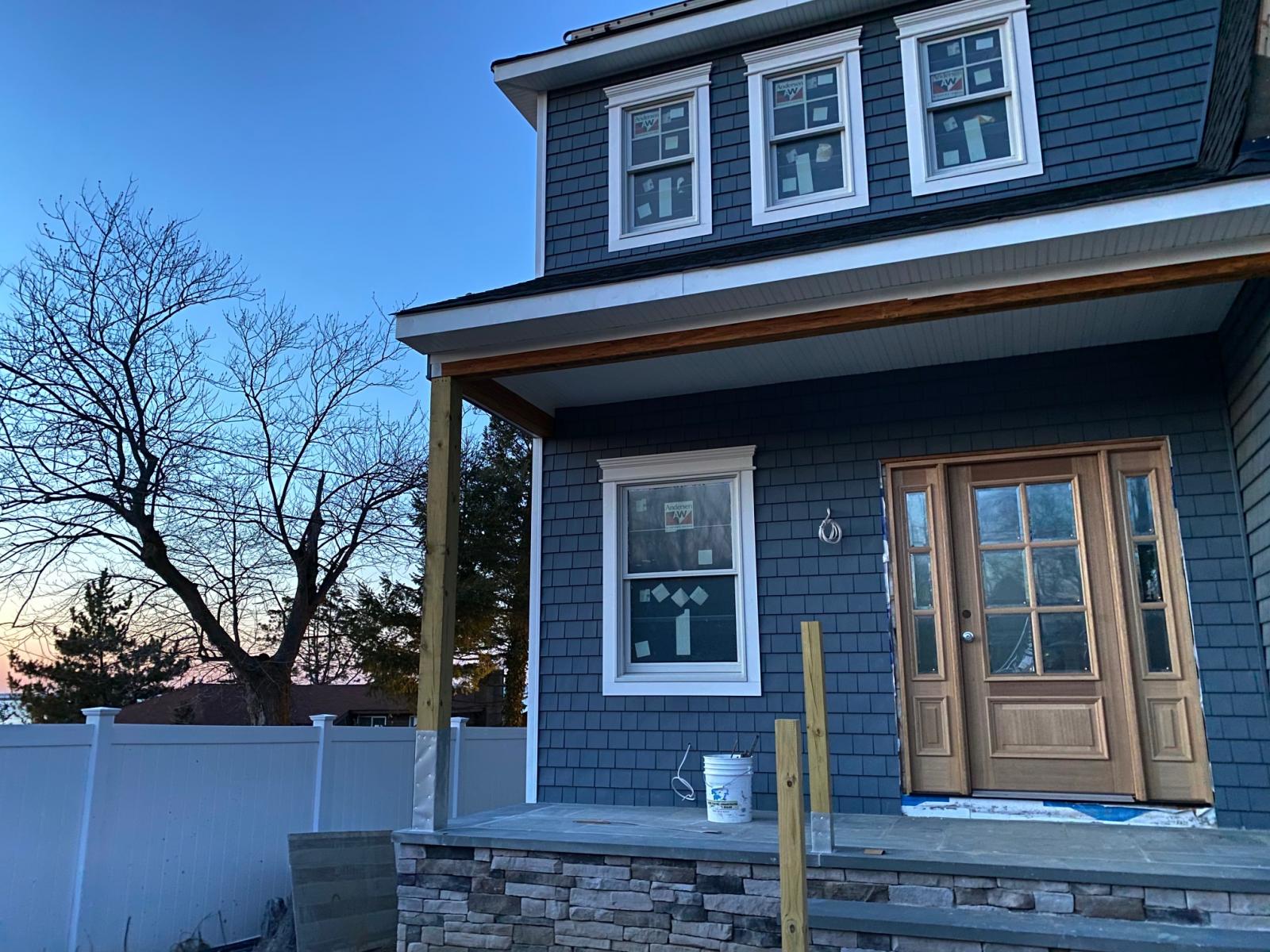 The Lennon Family Builds their Dream Home with Greenway's One-Time Close Construction Loan
Some people get lucky and find their dream home by looking online at multiple listing and attending open houses. But what if you can't find that dream home you've been looking for? Have you ever considered hiring a builder to construct your home from the ground up? Perhaps it's something you've considered, but you just aren't sure where to start. We understand.
Trying to find the perfect home that checks all the boxes on your list of "needs" and "wants" can be both frustrating and discouraging. Often times, home buyers end up comprising because there dream home just isn't on the market. Most don't realize that there's an alternative to the standard mortgage that allows them to build their own dream home. Keep reading…
If you're struggling to find your dream home in this crazy market, especially now-a-days, consider building it with a construction loan from Greenway Mortgage. Yes, a construction loan! The Greenway Mortgage Construction Loan Program allows you to the finance the building of a single-family home, whether the home will be your primary residence or second home. The purchase of a property and the cost to build are consolidated into a single closing, which means you only pay closing costs and fees one time!
During the construction period, you save a significant amount of money by making interest-only payments based on total funds drawn until construction is finished. The draw process is simple and flexible with no set schedule. Once the home is complete and the certificate of occupancy (CO) is issued, the loan is modified into a standard loan term at present market rates. At this point, there is no loan requalification, and you pay no additional closing costs. More on this later, but first take a look Construction Loan project we did back in 2019 before COVID-19 struck.
---
The Lennon Family
The Lennon's came to Greenway Mortgage looking to build their dream home in Leonardo, New Jersey, a small town, close to the water with breathtaking views of the New York City skyline. Who wouldn't want to build their dream home here?
Greenway's construction loan program helped the Lennon Family build the home they've always wanted, in the perfect New Jersey town. The Greenway team made sure to be there every step of the way as we captured the progress from the ground up! Take a look at the photos to see the transformation of this beautifully built home.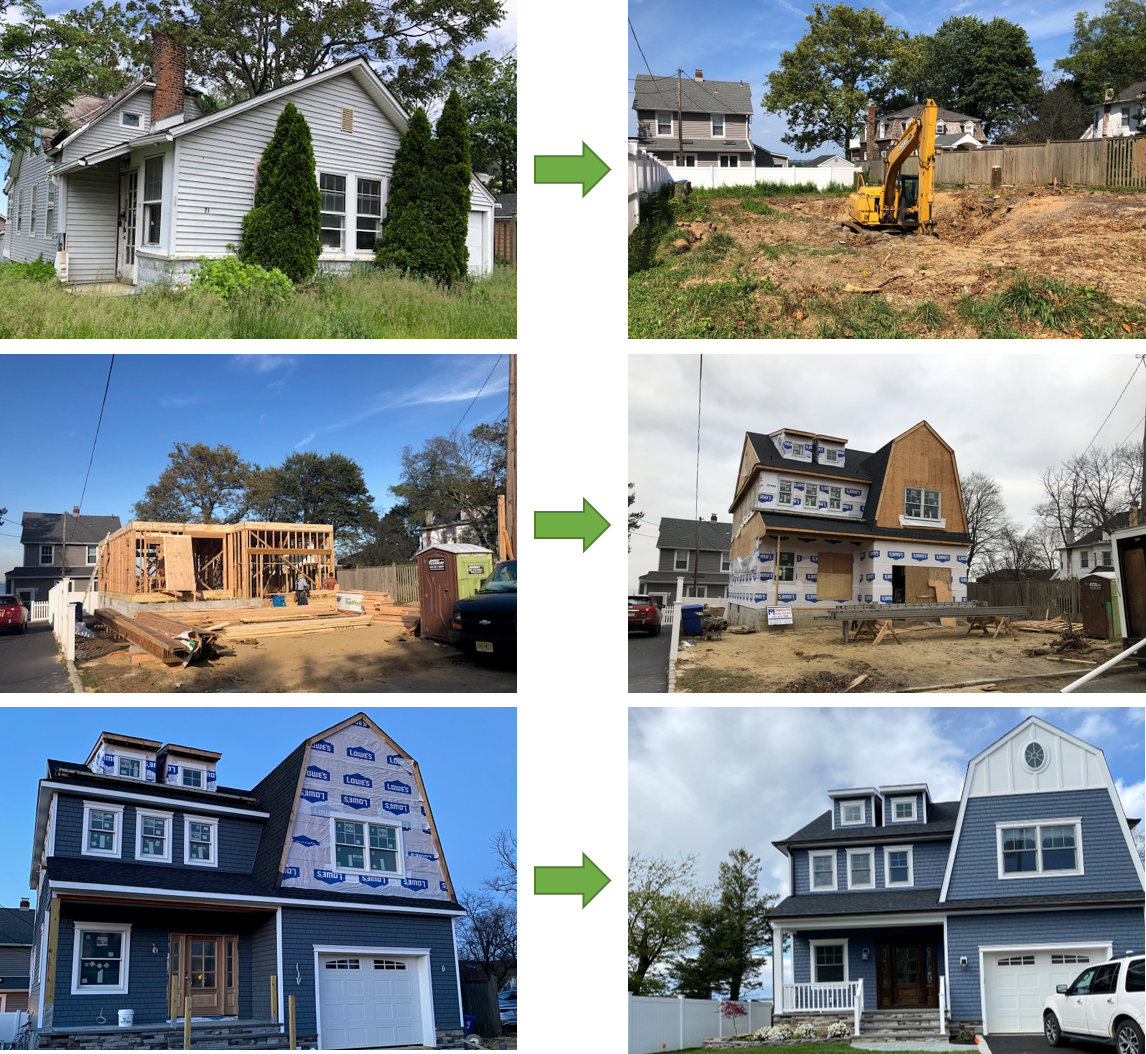 As you can see, a one-time close construction loan can truly help finance the home you've always dreamed of.
---
How exactly do construction loans work?
There are four basic components of the Greenway Mortgage construction loan program – builder approval, project approval, credit approval, and construction.
Builder Approval. Aside from getting you pre-approved for your construction loan, the first and most important step is to approve your builder. You have the freedom to choose your general contractor, but we need to verify that the general contractor is established and reputable. As part of this process, we'll verify the builder's license and insurance and make sure they have a recent track record of completing similar projects.
Project Approval. The second step is to approve your specific project. This involves reviewing project plans and specs from your architect, cost estimates from the builder, and an appraisal of the home's value on the property once construction is complete.
Credit Approval. During these first two steps, we'll work on your credit approval, following the same process as securing a traditional mortgage. Depending on the loan size, a down payment of only 10 percent is required. You can finance up to 90 percent of the home, including the purchase price and the cost to construct. A minimum credit score of 720 is required to secure a construction loan.
Construction. Once your loan closes, the construction phase begins. You'll receive an initial draw of up to $50,000 to start the project or reimburse you for materials already purchased. You and your builder will coordinate with the construction manager, who will release funds according to the agreed upon draw schedule as work is completed and inspected.

What projects are eligible for a construction loan?
A construction loan is typically used when you purchase either a vacant lot and build from scratch, or a "teardown" home to demolish and replace with a new home.
Build or replace a home on a property you already own
Renovate an existing home when the necessary repairs go beyond what a standard renovation loan allows.
Stalled real estate projects and modular home construction
Click here to learn more about the Construction Loan details and benefits.
A construction loan is more complex than a standard mortgage, with more moving parts and more specialized expertise required. Greenway Mortgage has the knowledge, experience, and proven process to guide you through the construction loan process as you build your dream home.
To learn more about our construction loan program and find out if you qualify, contact us to discuss your project.