Blog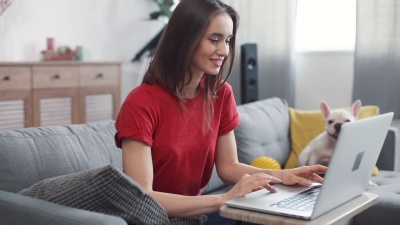 For the last several years, home values have been rising, which means homeowners have been building equity. Now is a great opportunity to leverage that equity to avoid or eliminate high interest debt.
Recently, the 2018 Houzz & Home Study revealed:
"Homeowners with mortgages have seen their home equity more than double since 2011, increasing to a record-setting $8.3 trillion in 2017."
The average homeowner gained $16,200 in home equity between Q2 2017 and Q2 2018 according to the latest release of CoreLogic's Home Equity Report.
Since 2011 home values have increased significantly throughout the country, with prices rising by 5.1% in 2018 alone. When surveyed, homeowners revealed the top four reasons why they felt their homes had increased in value.
Desirable Location

Improved National Economy

Improved Local Economy

Low Home Inventory in My Area
How are Homeowners Taking Advantage of this Opportunity?
Many homeowners are considering cash-out refinances as a way to access the value that accumulated in their homes. A cash-out refinance replaces your current loan with a new term, interest rate and monthly payment. Read more about Cash-out Refinances in our latest blog.
Buying a home is like having a "forced savings account." Making a monthly payment on the loan, along with any property appreciation, builds value in the home.
You cannot access that value (equity), without selling. Instead, you have to borrow the equity, which a Cash-out Refinance allows you to do. Of course, it's important to have a bit of home equity first.
Wondering How Much Home Equity You Have?
To figure out how much home equity you have, you'll want to find out what your home's value is and how much you owe on your mortgage. If the difference between the two is a positive number, that's the equity you have in the home. However, if you owe more than your home is worth you may not be a candidate for a cash-out refinance.
Speak with a Greenway Loan Officer today to see what your options are. One of the perks of having worked hard to build equity in your home is that the equity is available to you when you need it.
What can the money can be used for?
Home Remodeling or Repairs – most popular!

Emergency

Debt Consolidation

Starting a Business

Paying off College Tuition

Purchase a Second Home
Benefits of a Cash-Out Refinance
Potentially secure a lower rate and monthly payment

Mortgage rates are typically lower than credit cards or personal loans

With improvements, you could increase your home's value
Bottom Line:
2019 is a great year for homeowners who want to take advantage of their home equity. In fact, CoreLogic forecasts that home prices will increase by 4.8% by the end of the year.
Ready to Take the Next Step?
Reach out to a Greenway Loan Officer for a consultation today to discuss and compare which option would be best for your specific needs. 732.832.2967.