Blog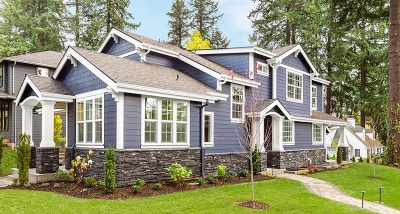 We weatherproof our homes when there's talk of an upcoming storm. Can we recession-proof our homes, too? In the news, there has been negative headlines related to tariffs, a slowdown in the world economy, and a possible recession. Here are some primary concerns we hear from clients:

I was thinking of purchasing a home or property, but I'm worried values will fall.
Historically, home values rise over time, even with some years of declines. If you can invest for the long term, temporary drops should not be a concern.

I worry that my income will shrink or I'll even lose my job.

If I borrow against the equity in my home, I might end up owing more than my home is worth.
Rates may drop further. Maybe this isn't the best time to act.
No one knows for certain what will happen with rates, and markets have already reflected future expectations. One strategy to consider is applying now and floating your rate as you wait for a drop. You might also take preliminary steps, such as gathering documentation, so you'll be ready to act quickly when you're confident the time is right.
Click the image below for our Rate Report tool, which can help you monitor.
(Note: The report displays a national average rate, which may not be applicable to your circumstances. If you would like a rate quote, please reach out to me.)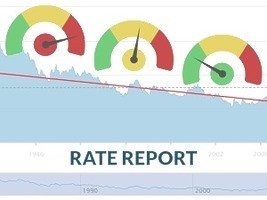 When it comes to interest rates and the economy, there are no guarantees. If you want to discuss the possibilities that might make sense for you, please reach out to us today. We are happy to help! 908-489-4658.