Blog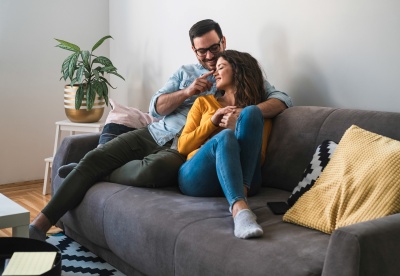 When interest rates were at historic lows, a typical fixed rate mortgage loan was all most people needed. Now, rates have risen. They're still below long-term averages, yet appreciably higher than before. And of course, higher interest rates lead to higher monthly payments.
Here at Greenway Mortgage, we recognize the rising rate environment and how homeownership may feel out of reach for some. That's why we now offer a 2-1 Buydown Program to help counteract the trend towards higher rates.
It's what everyone's talking about these days, a 2-1 Buydown. We're sure you've probably heard of it, but you may not know exactly what it means. That's where we come in.
What is a 2-1 Buydown Loan?
With a 2/1 Buydown, borrowers get a 30-year fixed rate loan with an interest rate that's temporarily discounted 2% during the first year and 1% the second year by paying an upfront fee at closing. By the third year of the mortgage term, the interest rate reaches the original interest rate on the loan.
Borrowers can ease their way into a home with lower payments that simply step up at the end of the first and second year then remain fixed for the remainder of the loan. Here are the details:
Program Details:
1st Year: Interest rate starts at 2% under the locked rate
2nd Year: Interest rate is 1% below the locked rate.
3rd Year: Loan converts to the locked interest rate.
The Fine Print
Borrower must qualify for full monthly payment (before buydown rate is applied).
Third-party contributions are eligible.
Eligibility requirements, exclusions and other terms and conditions apply.

Example of a 2-1 Buydown
Say you lock in a 5% interest rate, the 2-1 Buydown Program allows you to make monthly payments at a 3% interest rate for the entire first year of your mortgage.
Then, in year two, your payments would be based on a 4% interest rate.
Finally, once you hit year three and for the remaining life of your loan, your payments would reflect your originally-agreed-upon 5% interest rate.
What Types of Loans is a 2-1 Buydown Available For?
2-1 Buydowns are available on conforming fixed products.
30-year Fixed Rate Conforming Loans*
Conventional Purchases | Primary: 1-4 Units, Second Home: 1 Unit
Conventional Refis | Limited Cash-out
HomeReady / HomePossible | Purchase Primary: 1 Unit
FHA, VA, USDA | Purchase Primary: 1-4 Units
FHA 2nd Home | 1 Unit
*High Balance available Conventional, HomeReady, HomePossible
Who Can Benefit From a 2-1 Buydown?
Borrowers who may earn more within a few years of obtaining mortgage.
Borrowers who want to use the savings to reduce bills/debt.
Borrowers receiving contribution or gifts that will fund the buydown at closing.
How Can a Borrower Benefit from a Temporary Buydown?
Borrowers will pay less money upfront on their monthly mortgage payments.
It helps ease borrowers into making monthly payments and it saves you money during the first two years of homeownership.
Lessens the burned on your wallet with any extra expenses typically associated with moving into a new house (furniture, paint, new appliances, etc.)
Why are we seeing the 2-1 Buydown Program now?
In an environment where interest rates are rising, the 2-1 buydown benefits home buyers by helping them ease into the full monthly payment. It's especially appealing for first-time homebuyers who are having a hard time purchasing a home in a housing market like we're seeing today.
Bottom Line
If you're currently house hunting in this turbulent housing market and need to find solutions to lower your monthly payments, this is a program is worth exploring. The market is shifting, but while it's influenced by high interest rates and high home prices, borrowers may benefit from a 2-1 buydown.
So, are you interested in purchasing a new home and like the idea of easing into your mortgage payments? Contact the team at Greenway Mortgage to get started.