Blog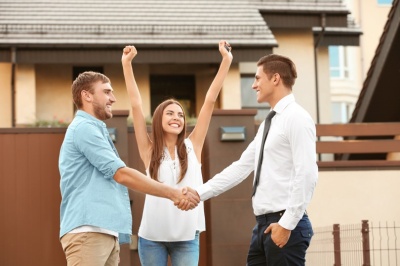 Since the pandemic, the meaning of home has certainly changed for many Americans.
For renters, the feelings of security and stability have become more important. The financial benefits that come with rising home equity when owning your own home have become clearer.
Many homeowners have decided that their home no longer meets some of their needs as finding spaces for a home office or a home gym has become an obstacle. The need for a home with more space inside and out is now significant as our homes have been operating 24/7.
There are still two main obstacles some homebuyers face when it comes to buying a new home and which include: the ability to save for a down payment and the ability to qualify for a mortgage at the current lending standards. However, there's good news for borrowers in 2022 as the FHFA announced that they will be raising its conforming loan limits for prospective purchasers in 2022.
THE FHFA Increases its Conforming Loan Limits for 2022
The FHFA has significantly increased its Conforming Loan Limits for 2022. Sandra L. Thompson, FHFA Acting Director, explains in the press release that:
"Compared to previous years, the 2022 Conforming Loan Limits represent a significant increase due to the historic house price appreciation over the last year. While 95 percent of U.S. countie​s will be subject to the new baseline limit of $647,200, approximately 100 counties will have conforming loan limits approaching $1 million."
What does this mean for borrowers?
This means that more homes qualify for a conforming loan with lower down payment requirements and easier lending standards – the two major challenges that hold many buyers back from buying a home.
This is great news for buyers and owners alike:
Buyers may be able to borrow more money through a conventional, typically lower-rate loan.

Owners may be able to refinance their "jumbo" loan to a lower rate conforming loan and possibly drop mortgage insurance, too.

Combining (or avoiding) smaller 1st and 2nd mortgages may now be an option.

The increase reaffirms the health of the housing market and your decision to invest in a home.
For all the specifics about the FHFA Conforming Loan Limit increase, click here.
The FHA also Increases Loan Limits for 2022
In addition, the FHA also announced they are increasing loan limits for 2022. This also means an easier path to homeownership for home buyers. For those who don't have much saved up to buy a home or if their credit score could use some work, this new increase is beneficial.
The increases will allow more borrowers to take advantage of FHA's benefits:
Low down payment options

Lower total cash-to-close requirements with gift or seller contributions

More lenient and streamlined refinancing

Ability to combine purchase and rehab financing

In some high-cost areas, higher loan limits than conventional mortgages
For more specifics on FHA's Loan Increase for 2022, click here.
Bottom Line:
Buying a home in 2022 has just become easier for you! Reach out to the experts at Greenway Mortgage to learn about your home buying options.