Blog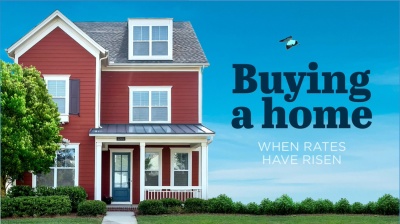 It's true rising interest rates can make a big difference in your monthly mortgage payment. But interest rates are only one factor in the cost of financing a home. The market changes that typically come with rising rates can be beneficial and even help mitigate higher payments.
Low-Rate Environment vs. Average Rate Environment
Low-Rate Environment
In a low-rate environment, buyers are likely to rush to the market. That creates stiff competition, which can lead to a frenzy of bidding wars and rapidly rising prices.
Average Rate Environment
In a calmer environment, you're less likely to compete against other buyers. You're more likely to:
Have time to see and compare homes.

Negotiate on price.

Receive seller concessions, such as a credit towards closing costs or funds to reduce your rate.

Enjoy the safety of important contingencies like home inspections and mortgage financing.

Avoid making a rash decision you may regret later.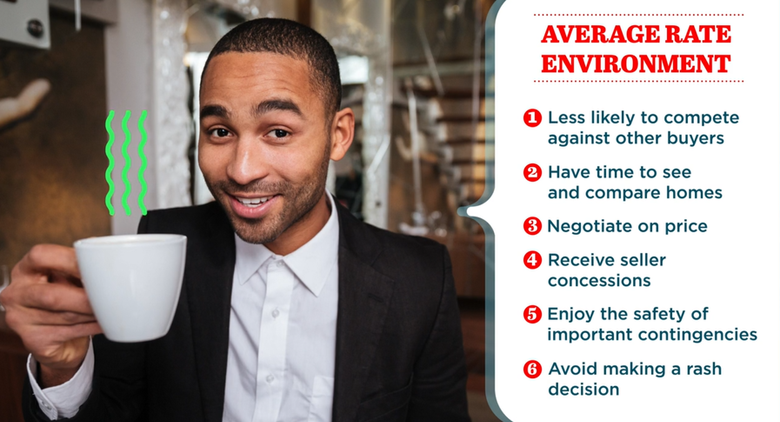 In fact, a lower price at a higher rate can be comparable to paying an inflated price at a lower rate. In other words, the real cost of a home today may be no different than it was when rates were lower, but competition was fierce and prices were at a premium.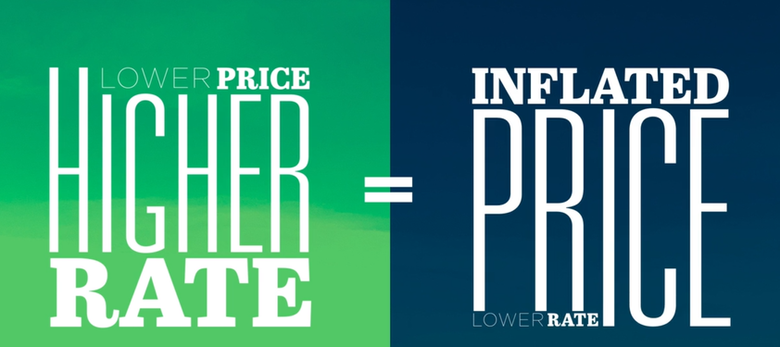 If you're comfortable making the payment you secure today, you can have peace of mind knowing your monthly cost will be even easier to make if you're income rises. And if rates fall, refinancing can help you save even more.
History shows there's one thing that rates don't change about the housing market. It's proven true whether mortgage rates were at their peak, at historic lows, or hovering around their average. Home values tend to rise over time.
We can't predict the future as populations increase and the amount of buildable land stays the same, it's likely values will keep going up over time. And when home values rise, homeowners gain equity and build wealth.
Bottom Line:
If you're considering a move, don't let rates hold you back. You may be surprised at the tools we have to help you reach your goals, no matter the market. A pre-approval at today's rate is a great place to start. Reach out when you're ready.