Blog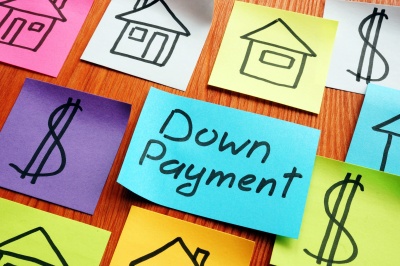 Struggling to save up for a down payment on a new home?
Saving up to buy a home can feel nearly impossible. But with a solid saving game plan, anyone can squirrel enough away for a down payment on the home of their dreams. There are many simple strategies you can use to make saving a breeze and we'll cover those in a few.
How Much Do You Need to Save For Your Down Payment?
You're probably familiar with the phrase: Save for a 20 percent down payment before you buy a home. Putting this much down shows that you have financial discipline and stability. Plus, it can help you get more favorable rates. While a 20 percent down payment was once a standard, many home buyers now pay 5% or less. In fact, there are some programs that allow you to put down as little as 3.5%.
Where Did The 20% Myth Come from?
The 20% myth comes from the private mortgage insurance (PMI) rule that some lenders and investors have. If you have less than 20% down at closing, you may need to pay for PMI. On the flip side, if you put 20% or more down on a home at closing, you do not have to pay the private mortgage insurance. Overall, putting 20% down will save you money over time.
What are the Benefits of a 20% Down Payment?
Lower Interest Rate
Putting 20% down vs. 3.5% down shows your lender that you're more financially stable and not a large credit risk.
Pay Less For Your Home
The larger your down payment, the smaller your loan amount will be for your mortgage. For instance, if you decide to put 20% down, you'll only pay interest on the remaining 80%.
Stand Out in a Competitive Market
The housing market is still hot, and many buyers are competing for the same home. In turn, a 20% down payment to a seller is key because you are seen as a stronger buyer then someone puts only 3.5% down.
You Won't Have to Pay Private Mortgage Insurance (PMI)
Again, when you put less than 20% down when buying a home, your lender will see your loan as having more risk. PMI helps lenders recover their investment if you're unable to pay back the loan. PMI is not required if you put 20% or more down.
3 Down Payment Game Plan Saving Strategies:
Build A Better Budget:
You'll want to sit down and figure out where you're spending the most money. You may even want to download a budgeting app!

Figure out how much you spend on necessities like rent, car payment, utilities, etc.

Figure out how much you spend on nonessentials like entertainment, restaurants, etc.

After categorizing your expenses, set a realistic dollar amount that you can put aside each month that you're comfortable with. Consider these savings a non-optional expense!
Reduce Your Expenses
If you're prone to impulse shopping online, consider cutting down on those purchases! Plan to cook at home and focus on eating out less frequently!
Automate Your Savings
Decide how much you want to save per month for your down payment.

Contact your bank and authorize an automatic withdrawal from your primary account into a separate savings account.

Your bank will automatically take money out of your account each month and put it into a separate account.
Bottom Line
If you want to save for a house, you'll want to have a solid savings game plan. Figure out how much you need to put away each month. Remember, you don't always have to put 20% down. There are other options, and we are happy to discuss them with you.
Still have some down payment questions rolling around in your head? Contact the experts at Greenway! We'll help guide you in the right direction towards your homeownership goals.