Blog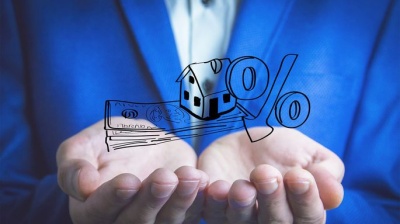 One of the questions our clients have been asking lately is whether or not they are responsible for paying their Realtor a commission. Good news, if you're buying a home, you're off the hook. Many buyers are surprised to learn that real estate commissions come from the "sell side" of a transaction.
Let us explain how real estate commission works.
First, let's take a look at the difference between a Real Estate Agent and a Real Estate Broker.
Real Estate Agents are self-employed and work under the license of their particular brokers.
Real Estate Brokers are licensed to own and run a real estate brokerage and can hire and mange other real estate agents. They represent clients who are buying or selling real estate. All fees paid to a Real Estate Agent must first pass through the broker.
How much is Real Estate Commission?
The commission owed on a particular real estate transaction is sometimes a flat fee, but is usually the percentage of a sale price and is typically no more that 6%.
For example, say a home sells for $300,000 and the seller's listing agreement indicates a 6% commission, then the total amount owed is $18,000.
So, who pays that money and to whom?
When someone sells their home using a Realtor, they are responsible for paying the commission out of the proceeds of the transaction. The buyer does not pay. Instead, the buyer's Realtor is compensated by the listing agent's broker by splitting up the commission paid by the seller.
There are some exceptions, but all fees usually come out of the sellers' proceeds while buyers generally pay nothing to the agent who represents them.
Who's Involved in the Deal?
Seller

Listing broker

Listing agent (represents seller and lists the home on the market)

Buyer

Buyer's broker

Buyer's agent (represents the buyer, gets paid from the listing broker's commission split)
Take a look at this example here to get a better idea of how commission fees are split: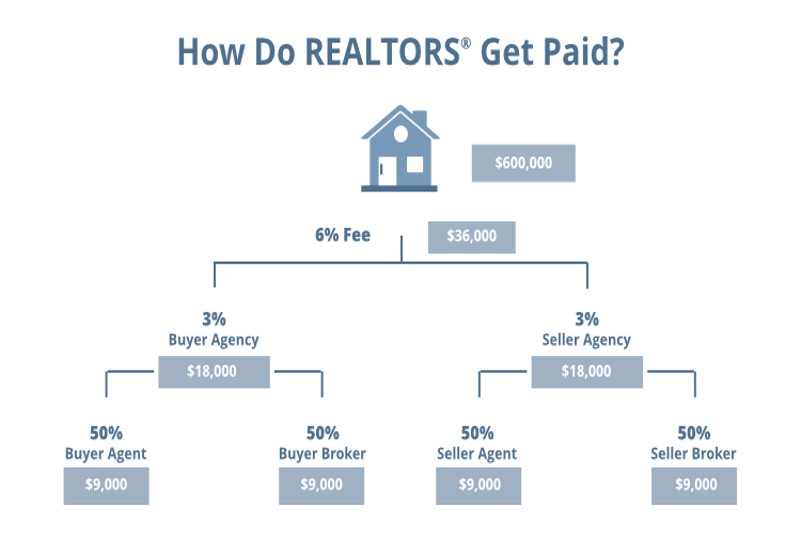 Note: Actual commission amounts and agency/agent splits will vary by transaction
Still have questions on how commission fees work? Contact us today!
We are happy to answer all of your questions!
Fill out the quick form below and one of our Loan Officers will get back to you shortly.
Are you a first-time homebuyer? Download our FREE "Guide To Buying Your First Home". Inside you'll find everything you need to know about the mortgage process, how to get your house in order, first-time homebuyer programs, handy checklists and so much more!